Hengrove park safety report 'largely vindicates' proposal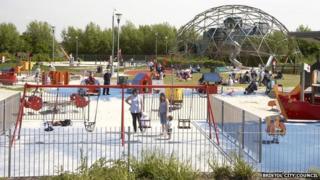 A large play park in Bristol at risk of losing its supervisors "can remain open if unstaffed," a safety report says.
But certain risks at the Hengrove play area would increase if that measure was taken, experts believe.
Residents fear a money-saving council proposal to cut the staffing could ultimately result in its closure.
Bristol mayor George Ferguson said the report "largely vindicates" the proposal and reiterated he would do "whatever it takes" to keep it open.