Greg Dyke opens Oaklands Park football centre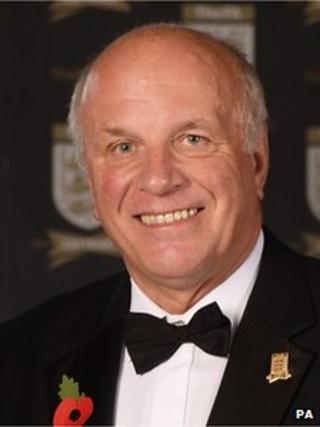 FA chairman Greg Dyke is to open a football centre in South Gloucestershire after a £1m upgrade to the facility.
The work at the Oaklands Park site has seen a floodlit all-weather pitch built and a revamp of changing rooms and spectator areas.
David Neale, from Gloucestershire FA, said the centre would offer youngsters "significant opportunities".
He said it would help "develop and inspire" players, coaches and referees.
More than £400,000 was given to Gloucestershire FA by the Football Foundation to build the centre at its Almondsbury site.
It will be used by clubs at all levels, schools and other groups of teenagers and adults.
The Football Foundation is funded by the Premier League, the FA and Sport England.
Since it was launched in 2000, the charity has awarded around 9,500 grants worth more than £410m towards improving grassroots sport - which has also been used to attract additional funding in excess of £560m.
Last month Greg Dyke launched a commission to look at ways to improve the England national team.
The group will look at grassroots football and the coaching of promising players as part of its efforts.