Bristol mayor George Ferguson swears at Conservative leader
21 June 2013

From the section

Bristol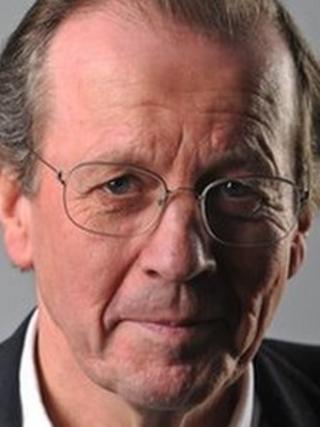 A complaint has been lodged by the leader of the Conservatives in Bristol after mayor George Ferguson swore at him after a council meeting.
Mr Ferguson said he apologised to Peter Abraham after using the four-letter expletive at City Hall on Tuesday, but Mr Abraham said this was not the case.
The Tory leader has now sent the city director a letter of complaint.
The mayor, an Independent, was also criticised for swearing at a member of the public during an event last month.
'We are grown-ups'
The exchange between the mayor and Mr Abraham is said to have taken place after a meeting during which Mr Abraham said Mr Ferguson had been attending too many ceremonial functions, something he said should be the lord mayor's duty.
Mr Ferguson later approached Mr Abraham in the council chamber and in a short exchange used a four-letter word several times and a longer expletive to describe his Tory counterpart's views as nonsense.
In a statement, he said: "Peter Abraham and I are grown-ups and I used strong language in a private exchange with him, as is my way.
"When he said he was offended I apologised there and then. I consider the matter now closed."
Mr Abraham said it was a "private matter" but said Mr Ferguson had not apologised and confirmed he had reported the issue to city director Nicola Yates.
In May, Mr Ferguson was secretly filmed by artist Paul Saville swearing at him. He refused to apologise and claimed Mr Saville was harassing him.