Bristol's city director: Nicola Yates chosen for job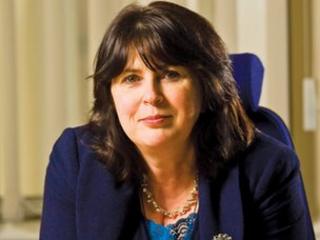 The former chief executive of Hull City Council has been chosen for the new job of Bristol City Director.
Nicola Yates, 53, received unanimous support from the mayor and a panel of party group leaders.
Ms Yates was the preferred candidate from a shortlist of four and her appointment is due to be approved at a council meeting on 21 May.
The £160,000-a-year city director role replaces the old chief executive post at Bristol City Council.
Ms Yates has volunteered to take the final £5,000 of her salary in Bristol Pounds.
"I am absolutely delighted to have been given this opportunity, which is exciting and challenging in equal measure," said Ms Yates.
"The city has ambitious plans and a shared vision to become a leading city in Europe and beyond."
The post includes being the professional head of the staff at the city council, and will be responsible for the delivery of Mayor George Ferguson and the council's vision.
"Nicola was the best of the best, and will prove a strong, inspirational and motivational leader for our organisation through some very tough years," said Mr Ferguson.
"I'm greatly looking forward to working with Nicola to help sharpen up and deliver my ambitions for Bristol to enable us to buck the trend and emerge fastest from the recession."
Ms Yates left the post of chief executive at Hull City Council in July 2012 after three years. No reason was given for her departure.