Bristol bus lane cut to reduce congestion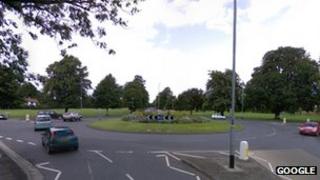 Part of a bus lane on a busy route in to Bristol is to be removed.
The lane, which was installed on Westbury Road on Durdham Downs, has led to long queues on the approach to the White Tree roundabout.
Nearly 2,000 people signed a petition calling on the Liberal Democrat-run city council to remove the lane.
Councillor Tim Kent, who is responsible for transport, said there had always been congestion there but it had been worse over the past few months.
"What we are proposing is a reduction in size of the bus lane by about a third [about 70m; 230ft] to restore back as much road capacity as possible.
"This may not rectify all of the problems because there are a lot of roadworks in the area which are themselves causing a lot of congestion," he added.
Conservative MP for Bristol North West, Charlotte Leslie, said "you could not make it up".
"The council spend a lot of money on a bus lane nobody wanted. Anyone with any common sense... could see it would lead to chaos.
"We're trying to get a metro system in the city... and we're seeing the council spending huge sums of money on transport schemes that on 'planet reality' just won't work.
"You've had buses backed up in the traffic which couldn't even get to the bus lane because the congestion was that bad," Ms Leslie added.
Simon Brooks from the This Bus Lane is Madness campaign said the council's plan does not go far enough and is calling for the entire section to be removed.
He believes the changes will cause confusion and keeping 100m of bus lane is not going to work.
Mr Brooks said the move would "partly redress a previous set of decisions that got it completely wrong [but] in no way can be seen as an improvement."