Yeovil hospital criticised over care of Kurtis Elliott
17 August 2012

From the section

Somerset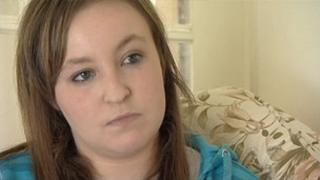 An investigation into the death of a baby born with severe brain damage at a Somerset hospital has criticised the care he and his mother received.
Kurtis Elliott was starved of oxygen during labour at Yeovil District Hospital in 2009 because staff did not recognise he was in distress.
Figures obtained by the BBC show there was a big rise that year in the number of babies born in a poor condition at the unit, as well as six neonatal deaths and still births.
The hospital has apologised to Kurtis' family and said lessons had been learned, but it stressed latest figures for deaths and brain damage in babies at the unit were within the expected range.
Midwife suspended
The investigation, carried out by the hospital, found that Kurtis' mother Heidi had a traumatic birth.
It said Ms Elliott's midwife, who had been out of practice, failed to interpret the monitor that showed her baby was in distress.
The midwife also failed to keep contemporaneous records, and later amended her notes without saying this was retrospective.
She was suspended while investigations took place, but re-instated after the Nursing and Midwifery Council found she had been suitably retrained.
The investigation also criticised the registrar, who also failed to recognise the abnormal reading on the monitor. He had only just arrived from abroad and was working nights without supervision.
And it found that the experienced midwifery co-ordinator was delivering another child at the time.
Ms Elliott said: "I think they need to sack the people that are incompetent, sack the people who have made these mistakes."
A few days after Kurtis' birth, Ms Elliott was told the damage was so severe he would have no quality of life.
She agreed to turn his life-support machine off and held him in her arms as he died.
"It was horrible, really, really distressing. I still hear the noise in my head sometimes - the gasping noise I had to sit through for four hours," she said.
Ms Elliott's solicitor, Suzanne Williams, said: "The midwives and obstetric registrar didn't respond appropriately to (the monitor). If they had, what would have happened is Heidi would have had a Caesarean and Kurtis would probably have been absolutely fine."
The hospital acknowledged mistakes had been made and said it had improved training and strengthened the role of the senior midwife following the investigation.
It said in a statement: "We recognise the sorrow caused to families when they (deaths) do occur and, although they are rare, we do reflect on each to improve the safety and quality of our service for future parents and babies."
'Statistically significant'
Data obtained from the hospital in a Freedom of Information request shows that neonatal deaths were much higher in 2009 than in previous years, with just one in 2008, none in 2007, three in 2006 and one in 2005.
The data also shows a large rise in the number of babies born with a low Apgar score - which can reflect possible brain damage - in the same year.
An expert in this field, who prefers not to be identified, told the BBC this combination of data was "statistically significant" and added that what could cause both - a lack of oxygen - was what killed Kurtis.
But a review of the data by NHS Somerset stated that there were many possible reasons for a higher death rate or more babies being born with low Apgar scores.
It said there were no significant differences in recent death rates and fewer babies were now assessed as being in poor condition, which does not in itself indicate brain damage.
It added that still births and neonatal deaths do not always mean poor care during delivery as they can occur for a number of reasons.