20mph speed limit for most Bristol roads considered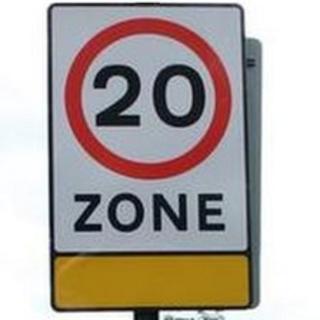 Nearly nine out of 10 roads in Bristol could have a 20mph speed limit by 2014.
A meeting of the city council's cabinet will be recommended to agree the proposals and timescales for consultation and implementation.
The idea was originally proposed in 2010 and claimed it would make the roads less dangerous and encourage walking and cycling.
The estimated cost of city-wide rollout is £2.325m and will be funded by local transport budgets.
Under the plans being put forward, existing schemes in Bedminster, Southville and Windmill Hill will be linked and will include a new city centre zone.
In the first phase roads which are designated as high street shopping areas, for example Whiteladies Road and Gloucester Road, would have the limit applied.
The the council would look at A and B roads close to schools, parks and leisure facilities, health centres and hospitals and public transport hubs.
All other non-residential roads, which currently have a 30mph limit, will be considered on a case-by-case basis as the zone increases from the centre to the city boundaries.
The proposals will be discussed by the Liberal Democrat-run council's cabinet on 26 July.