Deal agreed in Ashton Vale town green status dispute
13 June 2012

From the section

Bristol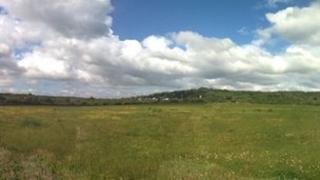 Town green campaigners and Bristol City Council have agreed to end legal proceedings in a three-year dispute over land at Ashton Vale.
It means the council's decision not to register the northern half of the land as a town green has been overturned.
Some form of public inquiry will now have to be held to decide whether it should be granted town green status or be available for development.
Bristol City Football Club wants to build a new stadium on the land.
'Next steps'
A statement from Bristol City Council said legal teams had agreed terms and a consent order had been submitted to the court.
"Upon the court's approval of the order, the council intends to seek submissions from the parties before finalising the next steps in relation to the northern part of the site," it added.
"No decisions have been made on this process, however we shall make every attempt to move to this next stage as speedily as possible."
In 2009 the city council granted the club permission to build a 30,000 seat stadium on the land at Ashton Vale.
A year later an independent inspector ruled the area should be a town green.
Bristol City Council then went against the inspector's recommendation and said only the southern part of the land should be made into a town green, which would have allowed the stadium development to go ahead.
That decision was challenged by people campaigning for the area to become a town green and the matter was referred to a judicial review, which was scheduled for Thursday.
The deal means the judicial review will not go ahead.
Bristol City Council will decide what form the new public inquiry will take.