Bristol headstone fraud accused enters not guilty plea
11 June 2012

From the section

Bristol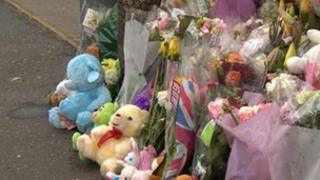 A woman has appeared at Bristol Magistrates' Court charged with fraud over a fundraising campaign for a boy who died when he fell from a moving car.
Levi Brailsford, two, fell from a car as it turned from Hollway Road into Stockwood Lane in the city on 11 May.
Concerns were raised about a woman claiming to be raising money for a headstone for him.
Sarah Moore, 23, pleaded not guilty and elected to be tried by a magistrate.
The date for the trial is yet to be set.
Levi's family is planning to hold a sponsored walk on 23 June to raise money for the air ambulance, with some proceeds going toward a headstone for his grave.