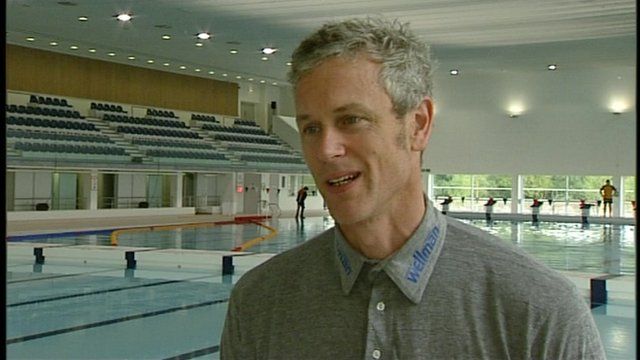 Foster opens Olympic-sized pool
17 May 2012 Last updated at 13:08 BST
Former Olympic swimmer Mark Foster has officially opened a new 50m pool in south Bristol.
Hengrove Park Leisure Centre, which is run by Parkwood Leisure in partnership with Bristol City Council, has taken two and a half years to build.
Foster, from Bath, said learning to swim was "a vital life skill".