St Pauls Carnival 'may be moved' to different area of Bristol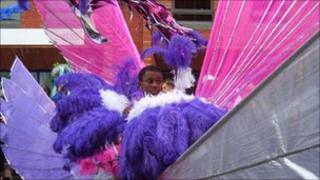 A campaign group has claimed a long-running Bristol festival is moving to a new location, ahead of a meeting to discuss organising the event.
Save Our Carnival Association (SOCA) claims this year's St Pauls Carnival will be relocated to nearby Portland Square.
A SOCA spokesman said it could also be scaled back with no sound systems, street stalls or performance stages.
A St Pauls Carnival spokesman declined to comment prior to the meeting.
Local resident Julius Abraham said: "We believe that it should remain in St Pauls and within the hands of the St Pauls community for the good of the soul of Bristol."
About 90,000 people attended the St Pauls Carnival in July 2011.
The meeting is being held at the Malcolm X Centre in Bristol on Tuesday at 18:45 GMT.