Petition to save trees in Salisbury city centre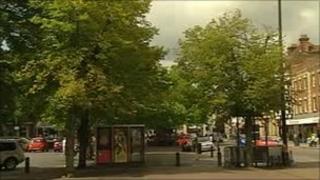 More than 5,000 people have signed a petition to save 34 trees in the centre of Salisbury.
The plans are part of a Market Place refurbishment proposal by the Salisbury Vision town regeneration group.
It wants to remove and replace the trees with 25 new ones saying they are either diseased or causing root damage to the Market Place surface.
Campaigners against the plans say the area will lose its charm if the trees are cut down.
The Salisbury Vision proposals also include a plan to move the war memorial in the Market Place to allow more space for remembrance services.
Wiltshire Council's planning committee is due to consider the scheme next month.