Bath University wants to charge maximum £9,000 fees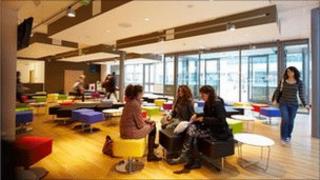 Bath University is planning to charge students the maximum £9,000 yearly fee from 2012.
The move was endorsed at a meeting of the university's governing body on Wednesday.
Vice chancellor Glynis Breakwell said their aim was to "provide the highest quality teaching, learning and personal development opportunities".
Bath is the latest to decide to charge the maximum rates alongside Reading, Liverpool and Leeds Metropolitan.
The universities of Oxford, Imperial College, Durham, Exeter, Essex, Surrey, Manchester, Warwick, Aston, Birmingham, Lancaster, Cambridge and University College London have also announced they want to charge the maximum yearly tuition fee.
Ms Breakwell added that the university needed to charge maximum levels to maintain a "quality of provision".
"This fee level will allow us to provide a package of financial support and outreach activity to support able students who would not normally aspire to study at the University of Bath to come here.
"We are committed to the continued enhancement of what we offer our students and we will be working in partnership with the Students' Union to prioritise future developments."
Like all universities, Bath will have to seek approval for its fee level from the Office for Fair Access.
In December, students from Bath University protested to local MP Don Foster about the potential rise in fees.
The government, which raised the fee limit to £9,000, has warned that universities should not all seek to charge the maximum - as the funding for student finance is based on an average fees level of £7,500.