Reports into deaths of Birmingham mothers expose agency failings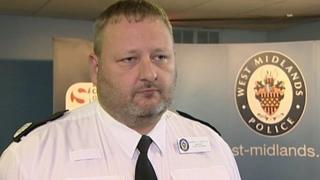 The killing of a Birmingham mother in 2012 "was potentially preventable", according to a review which exposed a number of agency failings.
The Birmingham Community Safety Partnership also looked at the death of a mother, killed in 2011, who was strangled and stamped on by her son.
It said it could not say whether earlier intervention would have made a difference in that case.
The reviews each made a number of recommendations.
'Potentially preventable'
The son of the woman killed in 2011 had admitted manslaughter. He was known to mental health services.
The review said it was difficult to state whether agency intervention potentially could have have prevented the victim's death.
But it added: "Different agency intervention would certainly have reduced the victim's isolation and provided her with better support as next-of-kin and sole carer."
The review said recording systems and working practices in place at the time were "inadequate" and resulted in information not being shared with the multi-disciplinary team.
It also said the victim's concerns about the perpetrator's mental state were not explored or fully understood.
'Preventable' death
A second mother died in 2012 after being allegedly attacked with an iron bar wielded by her son.
The death resulted in the son receiving an indefinite hospital order after being found unfit to plead, and the report concluded that the victim's death was not predictable.
But it added: "Had the alleged perpetrator been recognised earlier as a patient requiring admission, the attack would not have occurred and therefore the death of the victim was potentially preventable."
The report said assessments failed to identify the son as meeting the criteria for admission to hospital. It said he was placed on the list many times but kept losing his place because his behaviour improved.
Each review made a series of recommendations to Birmingham & Solihull Mental Health Foundation Trust, Birmingham City Council and West Midlands Police covering issues including improved assessments and record sharing.
The Birmingham Community Safety Partnership is made up of representatives from agencies including the city council and the police, and looks at problems such as anti-social behaviour, domestic violence and nuisance neighbours.
It is required by law to carry out a review into the death of anyone over the age of 16, if members of the dead person's family are involved.
Its chairman, Assistant Chief Constable Garry Forsyth, said a number of recommendations had been put in place already.