Dudley Hippodrome: 72-year-old campaign leader dies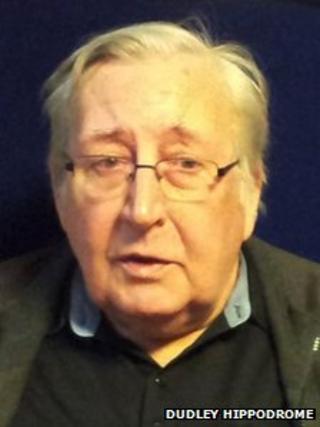 Geoff Fitzpatrick, a campaigner who led the fight to save Dudley Hippodrome from demolition, has died.
The 72-year-old, of Lydate Road, Halesowen, died following a short illness.
Friends have paid tribute to the former lecturer, who devoted the last four years of his life to raising funds to fight the closure of the Hippodrome.
Mr Fitzpatrick was instrumental in gathering a 35,000-strong petition against the theatre's demolition.
The petition helped campaigners to win a respite in July, when plans to reduce the theatre to rubble were put on hold while councillors weighed up the venue's long-term viability.