Injured city centre revellers on the rise by 17%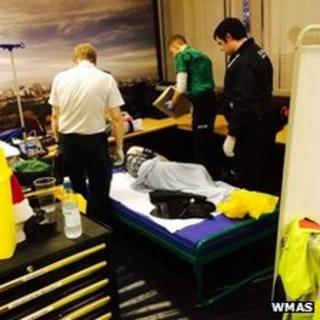 The number of people treated at a temporary minor injuries unit for festive revellers rose by 17% on last year, West Midlands Ambulance Service said.
The facility in Birmingham city centre saw 108 people over a two-night period.
It has operated overnight during the last Friday and Saturday before Christmas for the last seven years.
Staff dealt with injuries from falls and fights and cared for those who were heavily intoxicated, medics said.
The aim of the unit, run by ambulance staff, is to help limit the number of people visiting busy hospitals with smaller injuries.
Murray McGregor, service spokesman, said "Those 108 people could have ended up in a city centre A&E department".
The facility will return to the city centre on New Year's Eve, Mr McGregor said.