Birmingham City Council children's service: Ofsted check cancelled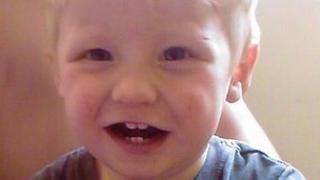 The government has withdrawn a plan for a fresh Ofsted inspection of Birmingham City Council's children's service.
Children's minister Edward Timpson has written to Birmingham City Council leader Sir Albert Bore to tell him of the decision.
He said he would instead send in a task force to look at the city's own plans for improvement.
Sir Albert said he welcomed the challenge to improve the service.
'Frailty of situation'
Mr Timpson said: "While my overall concerns about the quality of the service, of course, remain, I have concluded that a slightly different approach is needed from that envisaged in September.
"In short, rather than ask Ofsted to make an inspection of progress, I have asked for a clear report advising me on the council's plans for change, considering whether they are sufficient, what alternatives might be appropriate and what decisions I may need to take to ensure that the right action is taken."
There have been a number of high-profile child deaths in Birmingham in recent years, including those of Khyra Ishaq in 2008 and Keanu Williams in 2011.
The council had been warned the children's service could be taken over by the Department for Education if standards did not improve.
Sir Albert said: "The minister and I spoke this morning and I welcome the support and challenge to our own plans to improve our own performance, to ensure the safety and best outcomes for our children and young people in Birmingham."
A Birmingham City Council spokesperson said: "We have always acknowledged the frailty of the situation in Birmingham and there is little to be gained by further examination of this, or by speculation of the review's findings.
"We fully support the view of the secretary of state that the key questions now are whether the current position is improving and how future improvement can be secured."