Solihull cancer patients could get 'hundreds of millions' in payouts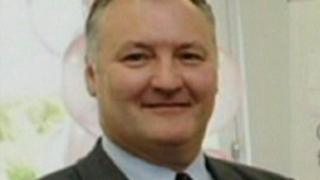 The NHS could have to pay out hundreds of millions of pounds to women who underwent unnecessary or incomplete breast cancer operations, a solicitor has said.
Ian Paterson allegedly carried out unregulated procedures at the Heart of England NHS Foundation Trust.
So far the NHS has paid out £3,220,315 in damages, out of 503 claims.
Kashmir Uppal, from Birmingham law firm Thompsons, representing 400 women, said they had settled 10 claims so far.
She said there had initially been "some reluctance" by the trust to settle claims but added it had since been making early offers to settle.
She said the claims could run into the "hundreds of millions" because so many women were involved.
Mrs Uppal said the compensation was there to give the victims a better quality of life but said they "would never fully recover".
"Their lives have been ruined," she said.
Mr Paterson is accused of performing incomplete "cleavage-sparing" mastectomies at Solihull Hospital and two private hospitals owned by Spire Healthcare in Solihull and Little Aston, Staffordshire between 1994 and 2011.
He was suspended by the General Medical Council after it found the procedure, which left a small amount of tissue for cosmetic reasons, breached national guidelines because of the risk of the cancer returning.
West Midlands Police is investigating and an independent inquiry is being led by Sir Ian Kennedy. The findings are expected in weeks.
Gail Boichat, 58, who had a cleavage-sparing operation at Heart of England's Good Hope Hospital in 1995, mistakenly thought she had had cancer for 17 years.
She said no amount of compensation would undo the trauma she had been through.
"It's just money," she said.
Dr Mark Newbold, chief executive for Heart of England Foundation Trust, said there was no doubt mistakes had been made and he was focused on making sure every action was taken to stop it happening again.
An independent report into the matter should be presented in the next few weeks, he said.