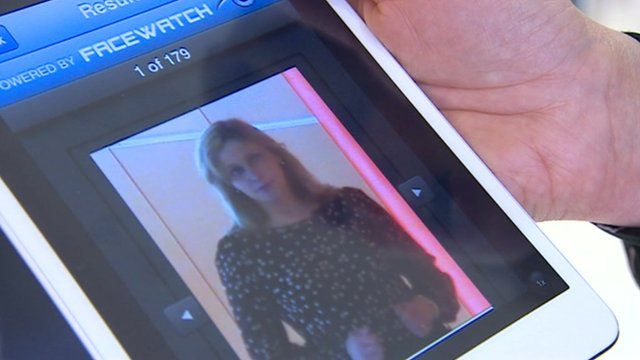 Mobile app shares West Midlands CCTV pictures
25 May 2013 Last updated at 12:32 BST
Pictures of suspected criminals will be shared via a mobile app within minutes of them being caught on CCTV in the West Midlands, police have announced.
Facewatch will allow smartphone and tablet owners to view CCTV images and submit information about them.
Det Ch Insp Adrian Atherley said almost 200 images were uploaded during a pilot, leading to nine arrests.
BBC Midlands Today reporter Joanne Writtle had her picture uploaded to demonstrate the app.