Birmingham Architecture Festival: Showcasing the hidden gems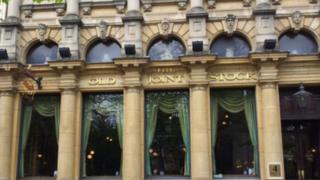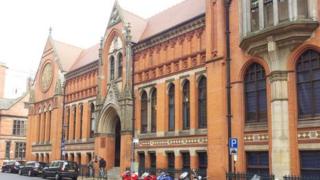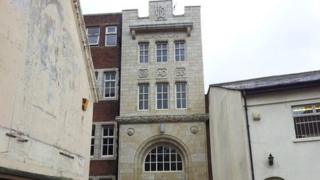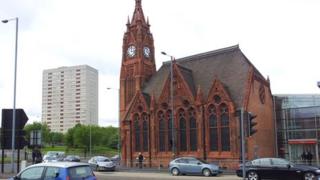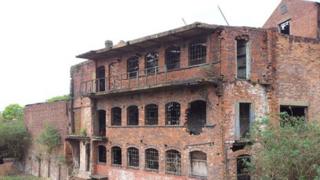 "I feel that the architecture of Birmingham is really undervalued, and I just wanted to highlight some of the beautiful, interesting and important pieces that we have here," said Lara Piccinato, director of the Birmingham Architecture Festival.
After completing a post-graduate course in architecture she decided to get involved in a festival celebrating Birmingham's buildings, only to find out that none existed.
"I thought that was a huge shame so I thought I would put one on," she said.
She has been organising the self-funded festival since February last year.
It features guided tours, talks, exhibitions and a pin-hole camera project, aimed at encouraging people to take another look at buildings in the city.
'Second look'
Jenny Duffin, one of the festival co-ordinators, said people would be given one of the single-shot cameras on which to capture a picture of a building.
"The way we are making the cameras is with a shoebox which has been made lightproof with a pinhole that lets in the light and a bit of light-sensitive photographic paper.
"It really makes you stop and think about what you are taking a picture of - these days with digital cameras you can take hundreds of pictures and not do anything with them."
The pictures will feature in a month-long exhibition.
Joe Holyoak, an architect who is leading two guided tours, said he believed Birmingham was constantly "written off" as a place of "little interest".
"A lot of the interesting buildings you have to search out - they are not presented to you on a plate," he said.
'Concrete shoeboxes'
His tour on Sunday will look at Victorian buildings that have survived, including the School of Art, and the Ikon Gallery, which was once a school.
Ben Waddington, a historian, will lead tours looking at the materials used to build the city.
"I think Birmingham has a reputation for being a concrete city, but there is brick and terracotta from the Victorian period," he said.
He said the tours would also show how the city had been transformed by changing architectural fashions.
"All the Victorian detail was seen as embarrassing in the sixties and was taken down and replaced with concrete shoeboxes - now those are coming down," he said.
Ms Piccinato will be leading people on a tour of some of the derelict buildings around the Jewellery Quarter.
It includes a villa that was once one of the most luxurious properties in the city, but was swallowed up by the factories that sprang up during the industrial revolution.
"The debate is about whether we refurbish these buildings and bring them back into use, or whether we demolish them," she said.
The Birmingham Architecture Festival runs from Friday until Sunday.