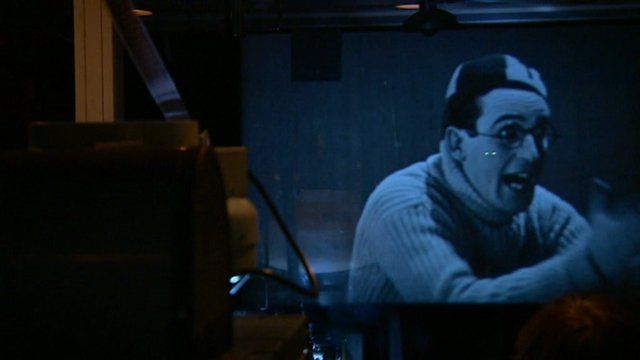 Silent movies get new CBSO soundtrack
17 May 2013 Last updated at 21:35 BST
Two classic silent movies have been given a new soundtrack at Birmingham's Symphony Hall.
The pieces, performed by the City of Birmingham Symphony Orchestra while the films were shown on a big screen, have been composed by Carl Davis for films starring silent screen comic Harold Lloyd.
Among those in the audience were Lloyd's granddaughter, Suzanne.