BMI Regional and Birmingham Airport launch new European routes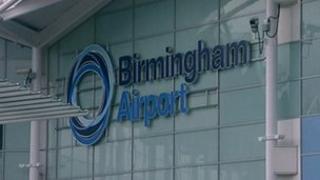 Four new routes are to start operating from Birmingham Airport, a year after 13 services were withdrawn by BMI.
BMI Regional, which became independent from its parent company in June, said its operations had led to 75 new jobs around Birmingham.
Direct flights are due to start to Lyon and Toulouse in France and Gothenburg in Sweden on Monday, with fights to Billund in Denmark starting next month.
The firm said there were key business and leisure links between the regions.
49-seat aircraft
Chief executive Cathal O'Connell said: "More than 70 companies in the western Denmark region have major links to businesses in Birmingham.
"Gothenburg has a huge automotive industry, Lyon, automotive and banking. Toulouse has Airbus, which has links with the West Midlands."
He said Birmingham firms doing business in those areas of Europe currently had to travel to London or Manchester for flights.
Mr O'Connell said BMI Regional used 49-seat aircraft, meaning it could focus on markets too small for many other airlines.
Flights are due to operate six times weekly to Gothenburg and Toulouse, five weekly to Billund and three times a week to Lyon.