Edgbaston Priory Club tennis court named after Ann Jones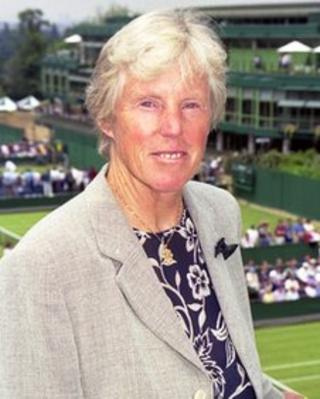 The new centre court at Birmingham's Edgbaston Priory Club tennis complex is to be named after the 1969 Wimbledon champion Ann Jones.
The Kings Heath-born tennis player is a founder member of the original women's-only tennis circuit and was world number two in 1967 and 1969.
In 2011, plans were approved to give the club a £5m revamp.
The court will open on 9 June at the start of this year's Aegon Classic ladies tennis tournament.
An exhibition match featuring Tim Henman, Greg Rusedski, Heather Watson and one other player will also take place to mark the opening of the court.
Peter Bretherton, president of the Lawn Tennis Association, said: "She is, without doubt, one of the all-time greats of women's tennis both nationally and internationally.
"It is only fitting her achievements and contribution to our sport are recognised in this way at the very tournament that she helped to bring to fruition."