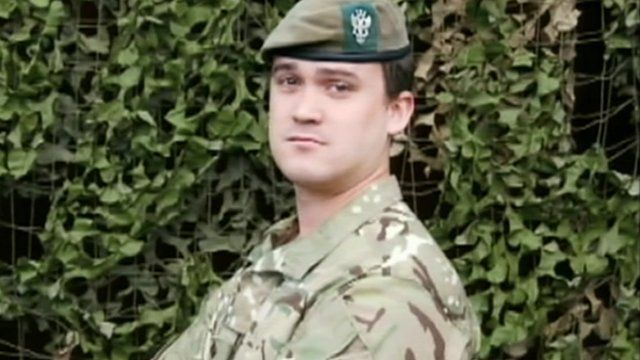 Capt Rupert Bowers: Bike ride for killed soldier's son
19 March 2013 Last updated at 12:54 GMT
Friends and former colleagues of a soldier killed when he stepped on a bomb in Afghanistan have started raising money in his memory to try to raise awareness of children's bereavement services.
Wolverhampton-born Capt Rupert Bowers, 24, of 2nd Battalion The Mercian Regiment, died in the blast while on routine patrol in March last year.
His son Hugo was just weeks old at the time.
Some of the soldier's friends are undertaking a 310 mile (500km) charity bike ride to offer support to Hugo and other children like him who are growing up without a parent.
Capt Bowers' widow Victoria said: "A lot of people I speak to seem to think you'd be somewhat prepared for it because you're married to a soldier but you're not at all and especially because we were just so happy."