'Evil spirit' family deny murdering Naila Mumtaz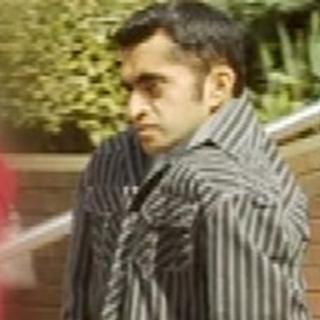 A man accused of murdering his wife broke down in court as jurors heard relatives claimed evil spirits were responsible for her death.
Pregnant Naila Mumtaz, 21, died at home in Craythorne Avenue, Handsworth Wood, Birmingham, in 2009.
Husband Mohammed Mumtaz, his mother, father and brother-in-law deny murder, manslaughter and causing or allowing the death of a vulnerable adult.
Mr Mumtaz fell to the floor weeping at Birmingham Crown Court.
The court heard Mrs Mumtaz arrived in the UK in 2008 after an arranged marriage in Pakistan the previous year.
Paramedics were called to the property at 0430 BST in July 2009.
They found her lifeless body in a bedroom of the house the family all lived at.
Attempts were made to resuscitate her but she died in hospital. She was six months pregnant at the time.
Prosecutor Christopher Hotten said she was assaulted and smothered by her 21-year-old husband, her mother-in-law, Salma Aslam, father-in-law, Zia Ul-Haq, and her husband's brother-in-law Hammad Hassan.
He said: "Your task is to decide was she possessed by evil spirits that took her life as the defendants suggest, an unknown illness or, as the prosecution claim, was she assaulted and smothered?"
All the accused admit being present at the time of the incident at their house.
The court was told there were several calls to Mrs Mumtaz's family in Pakistan on the night she died.
After Mr Mumtaz broke down in court David Mason, defending, said his client was too distressed to continue and the proceedings were halted.
The case is expected to last eight weeks.