Iraqi man found killed at Birmingham hostel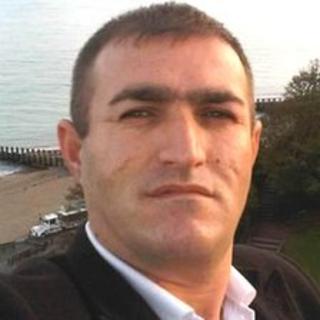 An Iraqi man, who was found dead with a wound to his neck at a Birmingham hostel, has been named by police.
Bakhitar Ahmad Kheder Mirawdali, 40, was found by a member of staff at the hostel in Soho Road, Handsworth.
Mr Mirawdali had been granted political asylum and had been living in the UK for a number of years, but was planning to return to Iraq to get married.
West Midlands Police believe his body had lain undiscovered for two days before being found on Thursday.
'Private man'
Detectives have appealed to local people and the Kurdish community to help them piece together the man's final movements and identify his killer.
Det Insp Buck Rogers said: "We're working hard to establish what happened in the hostel and identify who killed Mr Mirawdali.
"Initial enquires suggest that Mr Mirawdali died on Tuesday in a targeted attack and we are keen to speak with anyone who may have seen him in the days leading up to his death.
"Mr Mirawdali was a private man and kept himself to himself but had contacts in London, Leeds, Eastbourne and Burton-on-Trent.
"I would urge anyone who knew Bakhitar Mirawdali to contact us as a matter of urgency. We need to know more about his final movements if we are to catch his killer."
Officers are working with the Iraqi embassy to notify his family and specialist family liaison officers are supporting his brother who is currently living in the West Midlands.