Birmingham 'heroin CEO' jailed in £7m smuggling scheme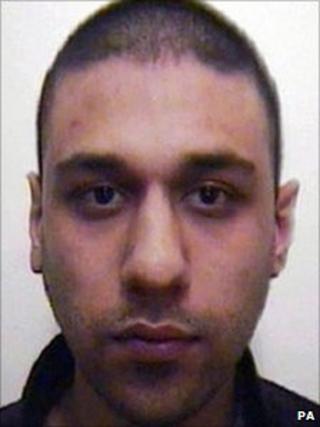 A business graduate has been jailed for 18 years for masterminding a £7m heroin trafficking operation after being unmasked by his own book-keeping.
Akbar Bukhari's "meticulous" ledgers betrayed the scale of his operation and his involvement as gang leader when police raided his home in Birmingham.
The 28-year-old, formerly of Small Heath, previously admitted conspiracy to supply heroin and money laundering.
The judge at Birmingham Crown Court said Bukhari was the "CEO" of the gang.
Bukhari, formerly of Talfourd Street, Small Heath, is already serving a six-and-a-half-year sentence for firearms offences after a gun, silencer, ammunition and notes relating to the drug trafficking were found in a car on the M6 last May.
Well-known 'miseries'
Judge Peter Carr told the Liverpool University business graduate: "If one were looking for an analogy in business, you were the CEO.
"The drug was heroin and the miseries that that particular drug cause are well-known. Unhappily, in this type of case, personal mitigation counts for very little."
About 840lb (381kg) of heroin is believed to have reached the streets of London, Merseyside, the Midlands and Scotland as a result of Bukhari's activities.
Six other men were jailed on 19 July for their part in the conspiracy and were sentenced to between five and 21 years in prison.
Following sentencing, the Serious Organised Crime Agency said Bukhari had employed practices he acquired as a business student to keep a detailed ledger of his "wide-ranging and complex" criminal operations.
It said his records had contained in-depth profit accounting and specified when batches of drugs were "in stock" as well as the quantities supplied to particular customers at a given time.