Wokingham council releases first images of Elms Field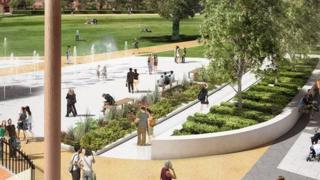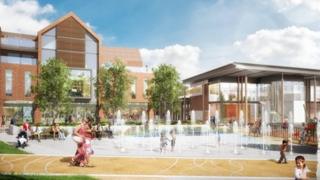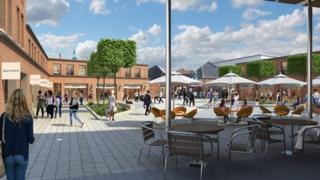 New images have been released supporting a planning application for a controversial £95m development in Wokingham.
There have been protests by residents against plans to build homes, a supermarket and a hotel on Elms Field.
The development will nearly halve open space at the park.
Councillors say developing the park is the only way to regenerate the town and give people the facilities they need.
Town will 'die'
"Without this regeneration our town centre will slowly die," said councillor Alistair Corrie, of Wokingham Borough Council.
The council says following the development the park will include a bigger and better play area, and a larger events field, and will have "more trees".
The application includes a new food store, hotel, new retail units, 157 homes and a "new and improved" town park at Elms Field as well as a redeveloped Peach Place plaza.
An extraordinary council meeting is due to be held at St Crispin's School on 4 December at 19:30 GMT, to discuss a petition received by the council in relation to Elms Field.