Newbury drop-in clinic for night crime victims opens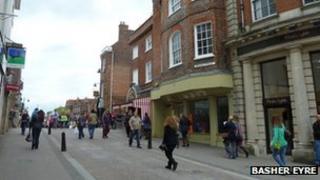 Assaults and other violent offences are to be dealt with in a night-time "drop-in clinic" in a Berkshire town centre.
Thames Valley Police detectives will staff a retail unit in Newbury town centre for crime victims and witnesses to report injuries and give statements.
It is hoped it will speed up police response times to night-time incidents.
Insp Clare Knibbs, said: "Time is of the essence when dealing with violence and public order in securing evidence and detaining suspects."
The clinic will operate on selected nights and will also have ambulance crews on hand to provide first aid, if required.
Police said no extra personnel would be used in the initiative but it would be staffed through changing existing rotas.