Reading primary schools to be expanded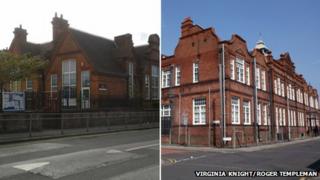 A £64m project to expand the premises of several primary schools in Reading has been announced.
Reading Borough Council wants to create an additional 2,520 school places over the next seven years.
John Ennis, lead member for education, said: "[We have] a duty to provide a school place for everyone."
Census figures show a 34% increase in children aged up to four-years-old in Reading since 2001, the second highest rise in the the south east.
'Tight urban area'
The number of new places required equates to 12 classes of 30 children in each of the seven primary age year groups.
Mr Ennis said: "Every school building is different, which means this can't be a 'one size fits all' approach.
"By talking to schools early in the process about what works for them, I am confident we can get this right.
"Unlike other places, Reading is a tight urban area with limited space or land for new schools.
"That makes it all the more important that we put in the extra work necessary to make sure the expansions meet the needs of schools, both now and for the future generation of pupils."
About £19.1m of the costs will come from the government's targeted basic needs programme.
The remainder is expected to be financed through planning agreements, education grants, and long-term borrowing.
The report will be discussed by the council's Adult Social Care, Children's Services and Education Committee on 7 November.