Heatherwood Hospital judicial review sought by council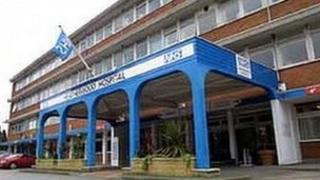 Royal Borough of Windsor and Maidenhead Council is to challenge a decision by the NHS to close a minor injuries unit at a hospital in Ascot.
It has applied for a judicial review of the local NHS Clinical Commissioning Group's decision to move the unit at Heatherwood Hospital to Bracknell.
Under the plans, a stroke rehabilitation ward and a birthing centre will also close at the hospital.
The birthing centre has been closed since 2011 due to staffing issues.
All closures are due to be implemented in January 2014.
In place of existing services, the surgical unit at Heatherwood Hospital will expand with new theatres expected to be ready for patients by 2015/16.
Surplus land and buildings will be sold off to invest in the new facilities.
Since the closures were announced, 3,420 people have signed up to online and paper petitions protesting against the plans.