Savile Broadmoor sex abuse investigator renews appeal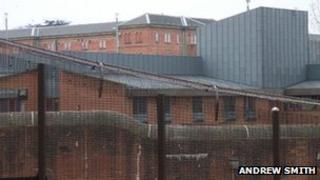 The investigator looking into possible sexual abuse by Jimmy Savile at Broadmoor Hospital has renewed his appeal for information.
Savile first had contact with the Berkshire hospital in 1967 after a patient wrote to him, until about 2004, initial reports suggest.
Dr Bill Kirkup is appealing to former patients, staff and Department of Health employees to come forward.
He said he wanted the "fullest possible picture" of Savile's time at Broadmoor.
Hundreds of allegations of abuse by the former BBC entertainer around the UK emerged after his death in October 2011.
Dr Kirkup said: "A number of people involved in Broadmoor Hospital have already contacted our investigation and we are interviewing them now."
He added he wanted to hear from others with any experiences relating to Savile at Broadmoor, "however minor they might believe them to be".
He said: "We are working to ensure we have the fullest possible picture of Savile's time at Broadmoor Hospital so that we are aware of any offences he may have committed during his involvement at the hospital, and any other inappropriate behaviour."
Dr Kirkup, an independent investigator, was commissioned by the Department of Health and the West London Mental Health NHS, which runs Broadmoor, to lead the investigation.