Redevelopment plan for Theale railway station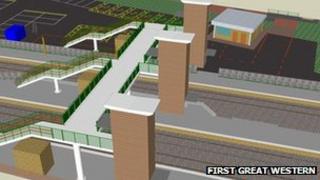 A £2.9m redevelopment of a Berkshire railway station has been announced.
First Great Western has revealed plans for a new ticket office, footbridge, lifts, car park and pedestrian entrance at Theale station near Reading.
Work is due to commence in October, with the project scheduled for completion by February 2014.
Most of the funding has come through a joint bid by West Berkshire and Reading council to the government's Local Sustainable Transport Fund.