Fobney Island in Reading transformed in conservation project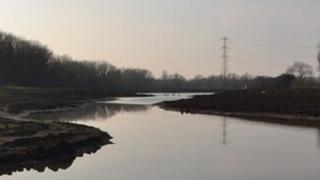 An area by the River Kennet in Berkshire has been transformed into a wetland haven for wildlife.
Fobney Island in Reading has undergone a facelift in a bid to attract more wildlife, including birds, bats, water voles, and otters.
It now boasts wetland, a wildflower meadow, hay meadow and reed bed habitats, new ponds and river features.
The work has been done by the council, Environment Agency, Thames Water and Thames Rivers' Restoration Trust.
Reading Borough councillor Marian Livingston said: "Fobney Island is a beautiful site.
"The new wetland nature reserve will provide an excellent resource for learning about local nature, as well as providing a tranquil leisure facility for the people of Reading."
Berkshire Ornithological Club and Reading and District Angling Association provided specialist advice throughout the project.