Broadmoor Hospital access road works start ahead of revamp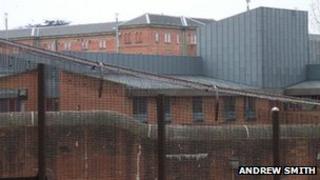 Disruption by construction traffic involved in the revamp of Broadmoor Hospital has been reduced after a new access road was put in the plan.
Construction of the route from the A3095 is getting under way and is expected to take 26 weeks.
A £285m 16-ward, 234-bed unit is expected to open to patients at the hospital in Crowthorne, in early 2017.
Crowthorne Village Action Group (CVAG) described the road as "a very good foresight" by planners.
West London Mental Health NHS Trust said the road would first be used for construction traffic but would later form the main route to the new hospital.
Residents 'forewarned'
Andy Holley, from CVAG, said: "The haul road is a very good foresight and will help to ensure big trucks - which this village does not have the capacity to deal with - will by-pass it when the building works start."
He added work to create the new route would cause "inevitable disruption" but said the trust had "done everything it could" to forewarn residents of the proposed works.
Some of the hospital's 150-year-old buildings, which were deemed unfit for purpose in 2003, will be demolished during the redevelopment, which was approved in July.
A new therapy building will be created at the 130 acre (53 hectare) site, which will house shops for patients, education and vocational services and visiting suites, the trust said.
The trust will hold an open day about the project at Meadows Shopping Centre on 9 May.
Work on the new access road is expected to finish in October.
Broadmoor opened in 1863 as England's first asylum for the criminally insane.