Wokingham council says sheltered flats will not be demolished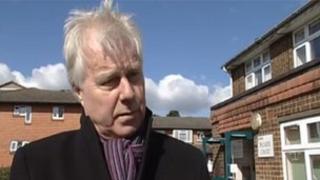 Elderly people who feared they would have to leave their homes have been told they can stay.
Wokingham Borough Council told people in 21 sheltered flats at Palmer Court the building might be demolished, causing outcry from residents.
Demolition was proposed as part of a grant application by the council, but another site has now been selected.
The council refused to give details of the new site because the information was "commercially sensitive".
Council leader David Lee said the authority was still pursuing the £1.4m grant to create new "extra care housing".
The grant decision has not been made yet, but Mr Lee said if the money is given the new housing would "not necessarily" be built on a site where people are already living.
Jennifer Wheeler, whose mother Eva was told about the possible closure just a week after moving into Palmer Court, said residents were "delighted".