Reading Police Station hours reduction criticised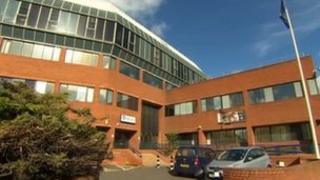 Suggestions that any new police station for Reading would not be open 24 hours, have been criticised.
Chief constable Sara Thornton could not confirm to Monday's council cabinet meeting that a replacement for Castle Street station would be always open.
Deputy council leader Tony Page said the council "would not settle for anything other" than a 24-hour base.
Thames Valley Police said it would not comment until a forthcoming overall announcement on police stations.
Mr Page said he accepted the need for a new, smaller building in Reading town centre.
The existing station was one of the biggest police stations in Europe when it opened four decades ago.
"The need is for effective, visible policing and we will be maintaining a very close watch that this isn't compromised," he said.
"We're keen it is an accessible 24-hour facility and we've made clear our views to the police and crime commissioner and the chief constable."