Wokingham borough blueprint for 10,000 homes agreed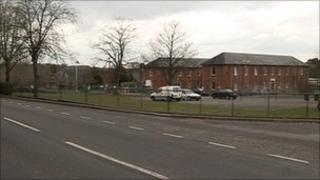 A blueprint for 10,000 new homes across a Berkshire borough has been finalised.
Councillors voted to adopt the plan allowing the homes to be built over the next 15 years at four sites in Wokingham borough.
Campaigners argued the sites would not be able to cope with such a population rise and the road networks would become clogged with the increased traffic.
But councillors backed the plans on Wednesday night and promised concerns over infrastructure would be addressed.
Councillor Angus Ross, planning chief at the Conservative-led council, said: "There is an increasing demand for houses and this is the right time to get ready.
"We have added some more guidance on layout and design which will help developers with their plans."
The homes are set to be built at four main sites - 2,500 homes south of Wokingham, 1,500 homes north of Wokingham, 3,500 homes at Arborfield Garrison and 2,500 homes south of the M4 at Shinfield, Spencer's Wood and Three Mile Cross.
But the plans could still face problems in the future after Hampshire County Council said an increase in traffic could impact on its roads across the border.