Fobney Island restoration begins in Reading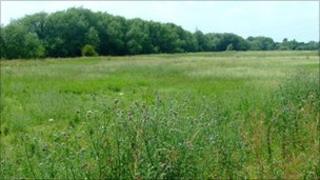 Work is under way to transform an area by the River Kennet in Berkshire into a wetland haven for wildlife.
Fobney Island in Reading is getting a £500,000 facelift in order to attract birds, bats, water voles and otters.
The project includes restoring 1,017ft (310m) of the river and creating a wildflower hay meadow habitat.
Marian Livingston, Reading borough's lead councillor for culture and sport, said the island was "a vital green space in the borough".
The work is being carried out by the Environment Agency, Reading Borough Council, Thames Water and the Thames Rivers Restoration Trust.
A Friends Of Fobney Island volunteer group will be established with support from the project partners to help maintain the site.