Group to meet Indian minister over Surjit Athwal murder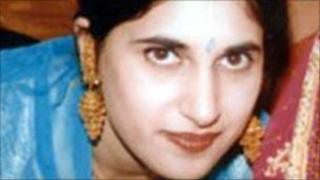 A Slough-based group are leaving for India to lobby the government to reopen a so-called "honour killing" case.
Surjit Athwal was murdered in India in 1998. Her killing was arranged by her mother-in-law Bachan Athwal and husband Sukhdave Athwal, of Hayes, west London.
They were jailed for life in 2007 at the Old Bailey for arranging the 27-year-old's murder.
Three members of women's campaign group Jeena are going to India on Saturday to meet the country's minister for women.
Surjit's brother Jagdeesh Singh said the people paid to murder his sister remained free in Punjab.
"We have secured justice in the UK for the murderers, but the people who were paid to carry out the hands on murder remain alive and kicking," he said.
'Enduring abuse'
Jeena's founder and director Rani Bilkhu and her daughter Priya will ask the minister to take further steps to protect women against abuse in India and among migrant communities in the UK and elsewhere.
They will also urge her reopen the case on the contract killers who murdered Surjit, who was originally from Coventry.
Mrs Bilkhu said: "Why has India stood idly by, despite the act of murder having taken place on India soil, whilst the UK courts have taken positive action?"
She said the group held a memorial in Slough last week to mark what would have been Surjit's 40th birthday.
"It just incenses me to think of that fateful journey, what happened to her and what she would have been going through."
Bachan Athwal's trial heard that she ordered her daughter-in law's murder after finding out she had been having an affair and wanted a divorce.