Lister Hospital 'sorry' over Darron Levy inquest report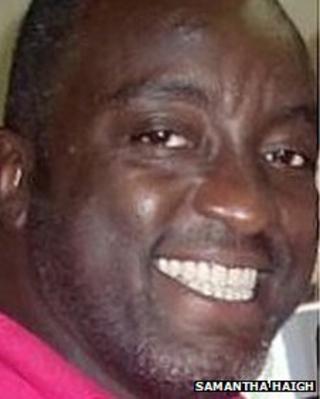 An NHS trust has apologised after a Serious Incident Report into a man's death was "not as complete as it should have been" in time for his inquest.
Darron Levy, 40, died last March after being admitted to the Lister Hospital in Stevenage with acute asthma.
The hospital said the conclusions of the report - which had nine recommendations for improvements - were "questioned" after new evidence.
Coroner Frances Cranfield, sitting in Hatfield, recorded a narrative verdict.
Mr Levy was admitted to Lister Hospital's Accident and Emergency department last February after suffering from asthma, the family's lawyer Sharon Allison said.
'Absolutely inexcusable'
She said he remained on ventilation for a week and appeared to recover.
However, the night before his anticipated discharge, his condition worsened and he suffered a cardiac arrest, she said.
Ms Allison said the 40-year-old fell into a permanent vegetative state and died a month later.
Dr Cranfield's verdict stated Mr Levy "died as a result of an acute asthma attack that was extremely resistant to treatment".
Ms Alison said Mr Levy's family was "devastated" the report was not complete, adding it was "absolutely inexcusable" that it could not be prepared properly for the inquest.
'No wrongdoing'
"The report was effectively flawed," she said.
"To hear that a detailed Serious Incident Report was ill-prepared and wrong in its apparent conclusions of failures in Mr Levy's care has just added insult and doubt over the trust's ability to properly investigate the circumstances of the death."
An East and North Hertfordshire NHS Trust spokesman admitted the report was "not as complete as it should have been", but said the recommendations for improvement did not indicate there were deficiencies in care, but "areas that could possibly be improved within the organisation".
He added: "There was no evidence heard at the inquest that there were any failings in Mr Levy's care or treatment.
"The report has not been retracted and there has been no wrongdoing.
"The Trust is very sorry that the SI report did not provide Mr Levy's family with the full picture, which emerged today fully at the inquest."