High Wycombe's Nags Head music venue to become a hotel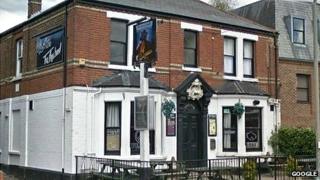 A former music venue and pub that once hosted the likes of the Sex Pistols and Fleetwood Mac is to become a hotel, despite objections from music fans.
The Nags Head in High Wycombe shut last year and an application to turn it into a hotel was submitted soon afterwards.
Hundreds of people signed an online petition to stop the move, saying music lovers would feel a "great sense of loss".
But Wycombe District Council opted to approve the change.
Other famous acts to have graced the former Buckinghamshire venue include Thin Lizzy, Blondie and Status Quo.