Bedfordshire Police cuts: 'People prepared to pay more' says PCC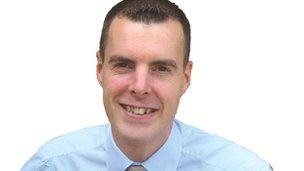 People in Bedfordshire could be asked to pay more tax to protect frontline policing.
Olly Martins, the force's Police and Crime Commissioner (PCC), said council tax contributions for policing should rise in the wake of a watchdog report.
The report from HM Inspectorate of Constabulary (HMIC) said the force had almost "exhausted the options" for cutting costs.
The PCC said people were willing to pay "a little more" to protect services.
Bedfordshire Police is one of five forces identified by the HMIC, which could find it hard to cope with future budget cuts.
The HMIC recognised the force had "responded well" to financial challenges and already had plans in place to save £19.4m by March 2015.
By then, the county will have about 1,020 police officers.
'Little options'
However, the report said Bedfordshire Police was "already a low cost force", had low financial reserves and a challenging crime mix, which gave it "limited room for manoeuvre".
HMIC for the east, Zoë Billingham, said: "Bedfordshire may soon struggle to identify where further savings can come from, with little option but to cut front line police officer numbers further.
Mr Martins said his plans to protect police numbers included using more special constables and more collaboration with neighbouring forces and the public sector.
He said the county's police "precept" - what people pay for policing through the council tax - was well below the national average, but could not be increased without asking the public.
"We should be allowed the flexibility to increase our council tax by £5 per household until we reach the average, without having to hold a referendum," said Mr Martins.
"Many people I speak to tell me they are prepared to pay a little more to protect front line policing."
Chief Constable Colette Paul, who joined the force in July, said: "We do face new challenges but we are determined to work hard to identify opportunities to meet them."