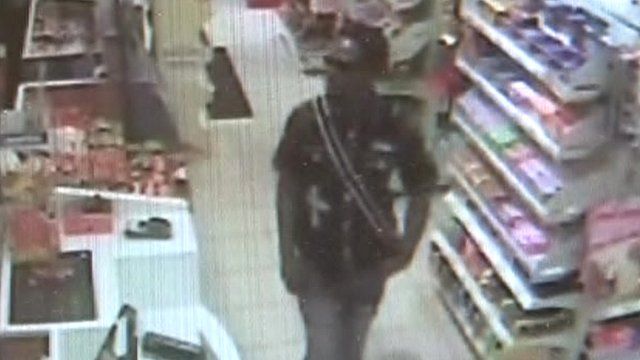 Jordan Maguire: New CCTV of man wanted for questioning
11 June 2013 Last updated at 12:44 BST
New CCTV pictures have been released by Bedfordshire Police of a man wanted for questioning in connection with the murder of Jordan Maguire.
The 20-year-old was stabbed to death on the Marsh Farm estate in Luton on 26 May.
The footage shows a man in the Nisa convenience store on the estate on the day of the murder. Officers believe he is the same man seen minutes before the stabbing in Thrales Close.
Det Insp John Arthur appealed for information about the man.
"Someone must know who this man is," said Det Insp Arthur. "He's clearly been around on the estate for at least three hours on the afternoon of bank holiday Sunday. The pictures of him in the local shop are very clear and I'm confident that someone will be able to identify him."