Bedfordshire Chief Constable Collette Paul approved by panel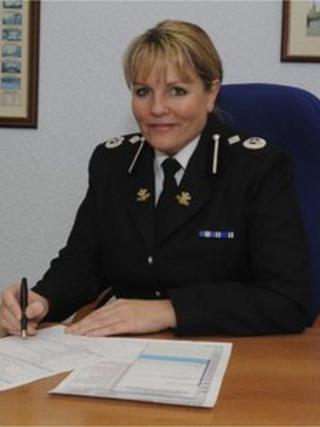 The appointment of the new chief constable of Bedfordshire Police has been approved by the Bedfordshire Police and Crime Panel.
Collette Paul, who is currently Deputy Chief Constable of South Wales Police, replaces Alf Hitchcock, who is joining the Ministry of Defence police force.
She was named as the new chief in May but the decision had to be agreed by a panel of councillors.
Its chairman Fiona Chapman said they had "no hesitation".
"The panel had every confidence that her experience and skills would enable her to lead the Bedfordshire force effectively," she added.
"She also has the personal skills which will allow her to work well with all communities in Bedfordshire, to build their confidence in the force."
Due to new legislation, the panel of councillors from all three councils in Bedfordshire had to discuss the recommendation to appoint Ms Paul.
It had the power to veto the appointment.
Mr Hitchcock's leaving date is yet to be confirmed.