Baby girl named after car following back-seat birth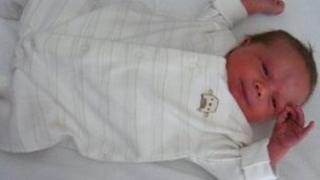 A baby girl has been named after the car in which she was born.
Corin Stokes, 31, from Royston, Hertfordshire gave birth on the back seat of the family's Vauxhall Zafira on Sunday.
Husband Paul had been driving his wife to Addenbrooke's Hospital in Cambridge when Lyla May Zafira Stokes was delivered enroute.
Mrs Stokes said: "We'd already decided on May and my husband wanted to add Zafira."