Police called after gunshots heard on Marsh Farm, Luton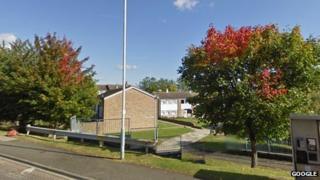 Armed police were called to an estate in Luton after they received reports that gunshots had been heard.
Officers went to Wauluds Bank Drive on Marsh Farm after shots were reportedly heard on Saturday afternoon.
Witnesses reported seeing four youths being approached by two men riding an off-road motorcycle before a chase towards the underpass.
However, witnesses and police forensic teams were unable to confirm whether a gun had been been discharged.
Bedfordshire Police said CCTV cameras had identified a number of people in the area at the time of the incident, just before 16:00 GMT.
Detectives are keen to speak to them and to anyone else who may have information.