Bedford knifeman Barry Bell jailed for stabbing colleague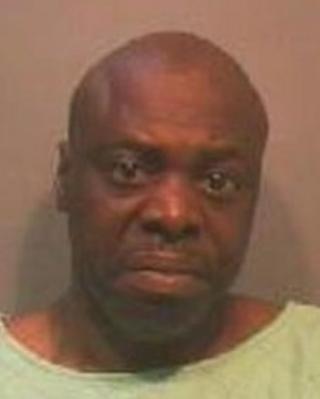 A financial advisor who stabbed his business partner six times on the way to a bank meeting in Bedford has been jailed for 12 years.
Barry Bell, 47, of Lindisfarne Priory, had been cleared of the attempted murder of motor trader Gary Brown who he attacked as they sat in a car.
The two set up in business in 2012 and Bell had borrowed £40,000 from Mr Brown by the time of the meeting last May.
Bell was jailed for grievous bodily harm at Luton Crown Court.
Cheque bounced
Judge Richard Foster told Bell: "You are very fortunate he [Mr Brown] did not die.
"If he had you would be facing a sentence of life with a statutory starting point of 25 years - that is how serious the situation was."
During a trial last year at Luton Crown Court a jury heard that Bell was stringing his partner along that he would get his money back.
In fact, he had no way of paying him as he was heavily in debt.
In April, a £15,000 cheque Bell had given to Mr Brown bounced.
On 17 May the pair drove to Bedford for a meeting with Bell's bank manager to sort out the debt.
But when they parked in the Broadway car park Bell attacked his business partner.
Prosecutor Timothy Godfrey said: "Mr Bell said he needed to get something out of the back and he got out of the car... and ended up on the back seat rummaging around.
"The next thing he knew was that Bell had leaned forward and Mr Brown felt a stabbing pain in the back of his neck."
Mr Brown was also struck around the head by Bell with a carrier bag containing a heavy iron.
He suffered six stab wounds to his neck and chest and had to have a blood transfusion.
When interviewed by police after his arrest Bell claimed it was Mr Brown who had produced the knife.
Judge Foster said: "You showed no remorse. You still do not accept what you did."
After the hearing Mr Brown said he was disappointed with the sentence of 12 years.
The 53-year-old, from Buntingford, said: "He will only serve six years and yet he came so close to killing me. When he gets out he will still be a danger to society.
"I am not happy at all. It was a cold-blooded attack while I was sitting in a car.
"I have on-going health problems and cannot work."