Medical notes request prompts woman's 'arrest' in handcuffs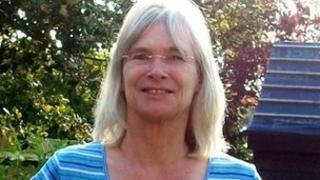 A 67-year-old retired scientist was escorted handcuffed from a doctor's surgery in Bedfordshire on Thursday for demanding a copy of her medical notes.
Mary Kerswell found her records held by Biggleswade Health Centre contained information about another patient.
She complained and was told mistakes were corrected but wanted to see them.
When she failed to get the full record she staged a sit-in and police were called. The practice is to contact her to discuss the events and her concerns.
Mrs Kerswell was called by the surgery in October because her kidney condition demanded an urgent urine test.
She told them she was perfectly healthy but the surgery was adamant her records showed she was a heavy smoker suffering from Alzheimer's Disease, a kidney condition, had had a hysterectomy and a double hip replacement.
Her daughter Helen Wilson said: "My mum is very healthy with just a bit of glaucoma. Shockingly she's never had a cigarette in her life and never had a hysterectomy, everything's fully intact."
Escorted out
Mrs Kerswell received a three-page summary from her medical notes but went to the surgery to ask for the full document which she knew was 43 pages long.
"I paid a £10 fee and had told the practice manager I was hard of hearing and she said they would send a text when they would phone me.
"A week later they had not contacted me so I went to the practice and asked but they said the manager was not available so I told them I would wait.
"A police community support officer came and asked me to leave. I said I had paid £10 for a copy of my medical records and would wait till they gave it to me.
"I was then handcuffed and escorted out. I was told later that I was de-arrested so I must have been arrested.
"It was unbelievable. The reception staff really handled it badly.
"The medical staff were not involved and I have only had courteous treatment from them so I have no gripe with them.
"I still have not had the notes though."
Police said Mrs Kerswell had been handcuffed as this was standard practice. Officers had been called to the practice in Saffron Road over reports of a breach of the peace.
Contacting her later
"An officer escorted Mrs Kerswell out of the building and offered to take her home or back to her car but she was not arrested," a spokesman said.
A spokesperson from NHS Bedfordshire and Luton said: "Mrs Kerswell has raised a number of concerns regarding her medical records with the practice over recent months.
"These have been reviewed and the practice has written to Mrs Kerswell recently providing her with an up-to-date copy of her medical records and apologising for any inconsistencies and errors that may have occurred.
"It was unfortunate that when Mrs Kerswell visited the practice on Thursday, staff were unable to meet her request to provide a copy of her medical records in a specific format.
"They were happy to do so, but explained that it could not be done immediately and would take a little longer.
"The practice, working together with the local NHS Pals team, will be contacting Mrs Kerswell to discuss any concerns she may have over her medical records and recent events."