Thousands expected at Love Luton Festival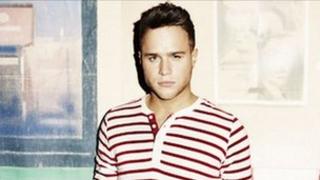 People are being warned by organisers of the Love Luton Festival not to drive into Luton town centre this weekend.
The four-day event starts on Friday and includes the Luton carnival and Mela and coincides with Sunday's arrival of the Olympic torch in the town.
The event is expected to attract more than 100,000 visitors on its busiest days.
Motorists are being advised to use the park and ride services from Stockwood Park and Barnfield College.
Hailed by the council as "the biggest event ever held in Luton", proceedings kick off on Friday 6 July with the Bedfordshire School Games, with more than 1,000 young people taking part.
As well as evening concerts in Pope's Meadow from The Wanted and Olly Murs performs on 6 and 7 July, the Luton International Carnival, thought to be Europe's largest one-day carnival, takes place on 8 July.
The Luton Mela takes place in Wardown Park over the Saturday and Sunday.
The weekend culminates on Sunday evening with the arrival of the Olympic Torch and a free two-hour event at Pope's Meadow.
Road closures
A number of roads will be closed to traffic over the weekend and there will also be temporary restrictions in place.
Council leader Hazel Simmons said: "We are sorry for any inconvenience that the closures and restrictions may cause but our main consideration is to ensure that the roads are safe for everyone over this busy weekend."
Colin Chick from Luton Borough Council said it had been planning the weekend for over a year.
"I would advise people not to drive into the town centre," he said.
"We are deliberately trying to protect the shopping area so we don't affect the businesses in Luton, so the car parks will be open, but if you try to park in there for the day they will be a lot more expensive than parking at the park and ride."
Bedfordshire Police said the policing style would be "firm, fair and friendly" and that they had been working closely with partners to ensure plans are in place to keep the public safe.
Assistant Chief Constable Katherine Govier, said: "I would thank everyone in advance of the weekend, but particularly road users for their consideration as we head towards an exciting and fun weekend in our county."